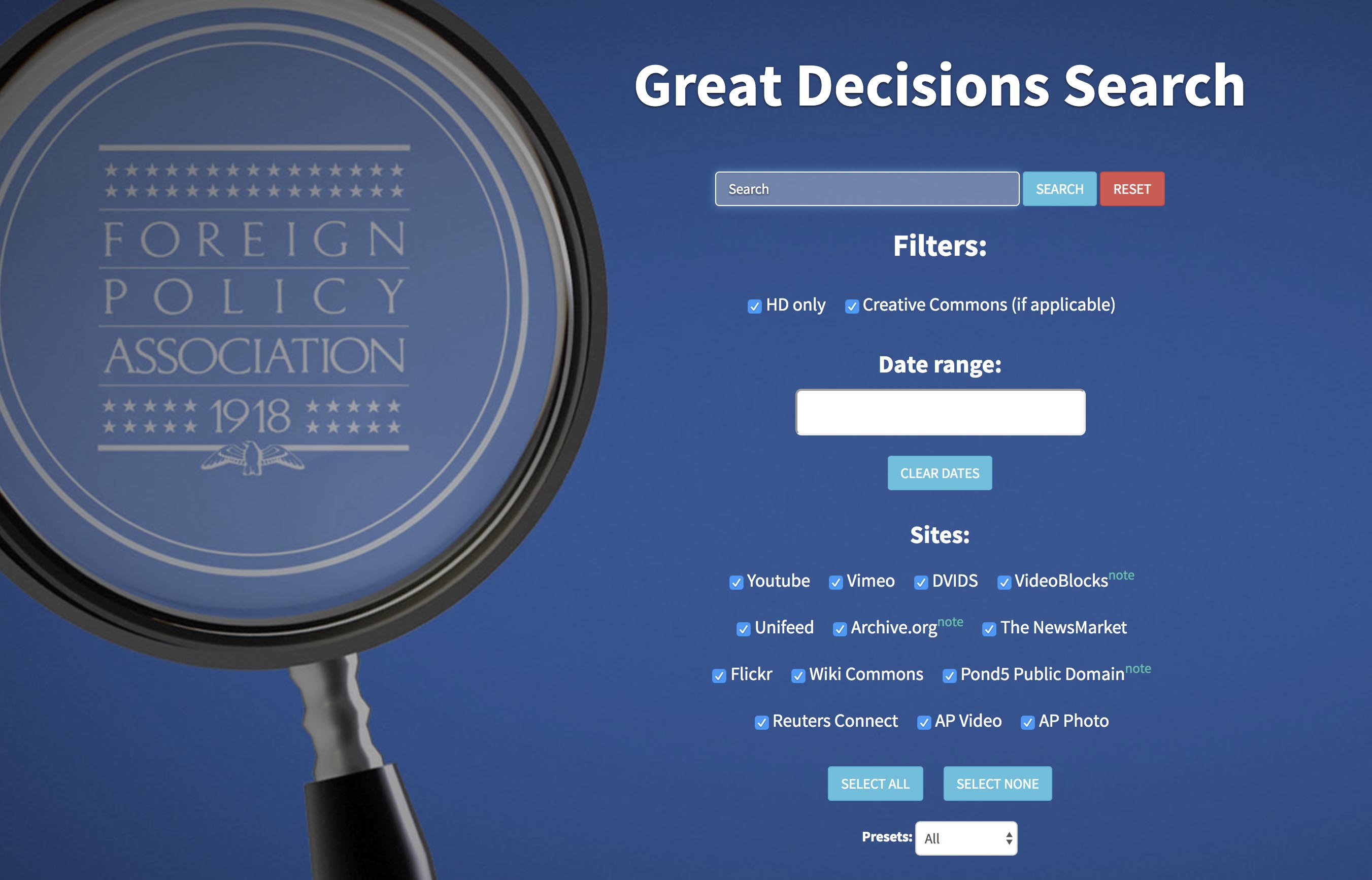 Footage search done right
GD Search looks for footage across a number of different websites, which speeds up the search process. It also allows researchers to set filters in ways that are difficult or impossible on the sites themselves.
For example, Vimeo allows you to search for videos with specific Creative Commons copyright tags. You have to do a separate search for every flavor of Creative Commons license: Attribution, Attribution-NonCommercial, Attribution-ShareAlike, etc. GD Search lets you do a single Vimeo search for any Creative Commons footage.
On YouTube, our researchers often want to find footage on a specific YouTube channel that also matches certain criteria, maybe it's in HD or was uploaded within a particular date range. Granular searching within a channel is impossible on YouTube. But with GD Search, which leverages YouTube's behind-the-scenes API, it's easy.
Many Tools in One
GD Search also serves as a central repository for several online tools I created that are used by our video editors.
One page allows editors to use text to speech tools to quickly generate scratch narration to use in the early rough cut process. The synthetic narrator voice is automatically timed to closely match the speed of our actual narrator so that we can get a good approximation of episode run time before our final narration session.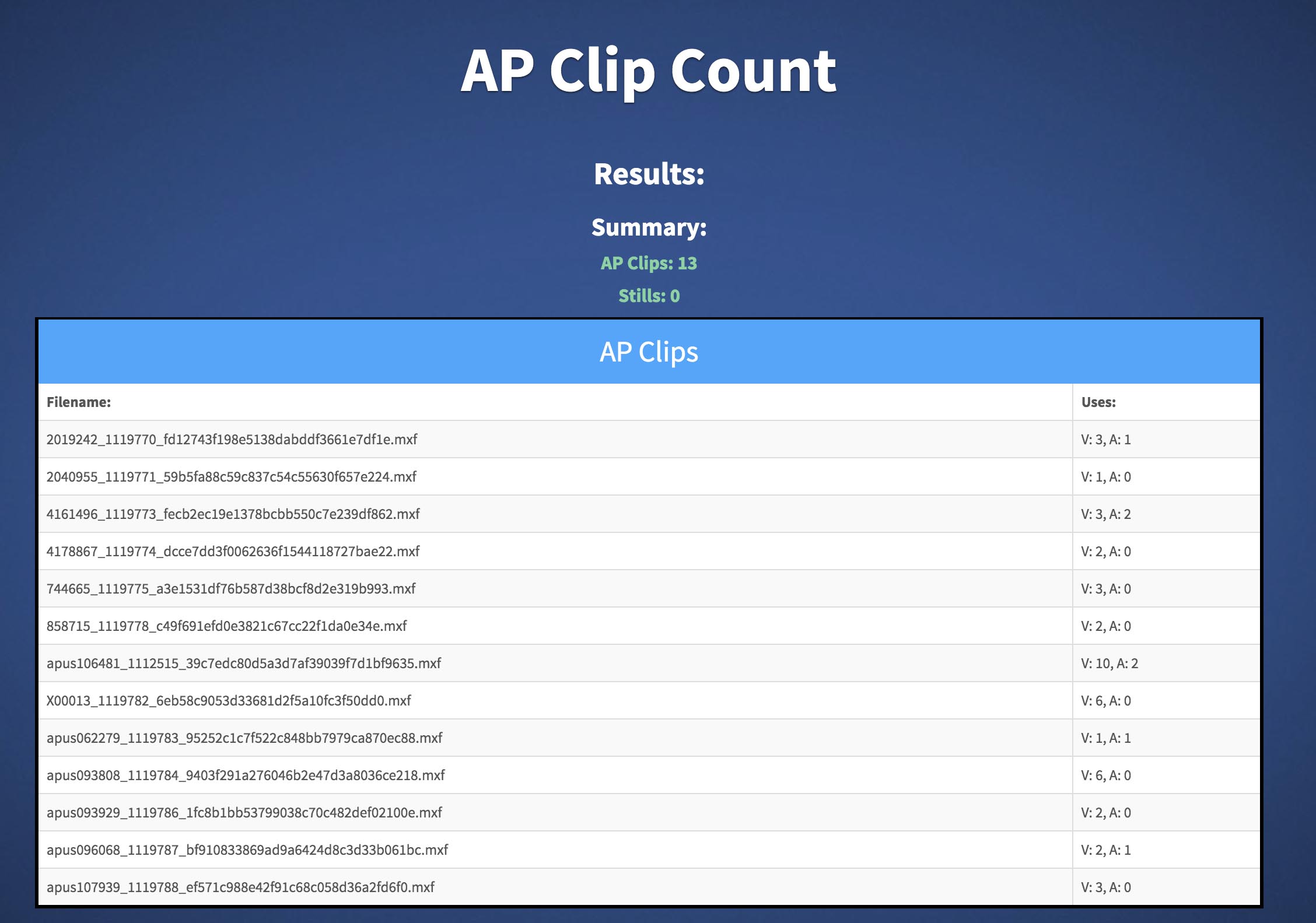 Another tool on the site lets editors upload an XML file of their Premiere sequence and the site will tell them how many clips from the Associated Press they're using. We have a license deal with AP that grants us the use of a certain number of clips per year, which are evenly allocated to the different episodes. This tool lets editors and researchers see at a glance how closely they're adhering to their allotment.
Secure Access
GD Search is a proprietary tool, password protected using team members' Google Drive accounts for access. Access can be set to automatically expire after a certain date.
Efficient Web Tools
If you need secure, dedicated websites or web-based tools to make your team more efficient, I can help with that. Get in touch and let's empower your team.